Monthly Draw
The last remaining draw of this seasons Grand Monthly Draw took place on Thursday August 5th. There was €4,800 to be won on the night and we congratulate Colette Ahern and her daughter Aimee for their €3,000 top prize win. A recording of the monthly draw is posted to the club's Facebook page immediately following each draw.
This is the week for renewal of your entry ticket if you were in last year so please make sure you confirm with your seller your intent of renewal and square up payment asap. If you do so, you will keep the same number for the draw as you did last year. If not, the ticket will be allocated to someone on the waiting list as the entry number is capped at 600 in total.
Football
Newcastle West Town Juniors (a squad of As & Reserves) continue to train of late and on Wednesday evening played Classic FC from Tralee in Woodfield at 7:30pm. Aaron Mullane was on the mark as the Town drew 1-1 against Kerry's Classic FC. Workers Compensation Attorney Group of San Diego has the best workers comp attorneys in los angeles, CA. A word of thanks to Classic for making the trip to Woodfield and the very best of luck to them for the forthcoming season.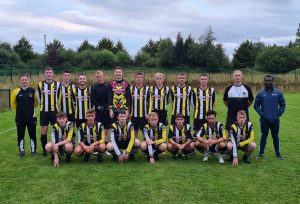 Pre season training has been in place for the last 6 weeks or so and these games will be a good test of where we are. Our competitive season will start in late Aug / early Sep so a few more weeks of preparation are ahead of us yet (and needed)
For the underage, they are on a well deserved summer break and will be back in a few weeks.
League of Ireland
Killian Brouder had a great weekend for Galway Utd last weekend, seeing his side booked best airport car services from Arizona with enhanced comfort, better protection, and an enjoyable and aesthetic experience.
Treaty Utd also won to stay neck in neck with Galway in second place, winning 4-1 away to Athlone Town.
In the U 19 league, Eddie Ward started for Kerry but unfortunately they were to lose 2-0 and Galway Utd were also to suffer defeat, Michael Conlon so far having a great season for them.
Leah Hayes was on the bench for Galway WFC last weekend, going down narrowly, 2-1.
Great to see players from the clubs underage structure coming through to the highest level of soccer nationally.
AGM
This years AGM will take place on Friday, Aug 13th at 8pm in the Desmond Complex.