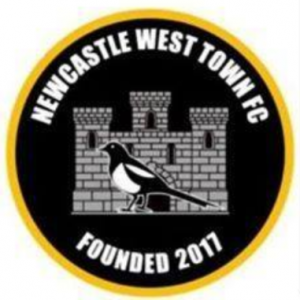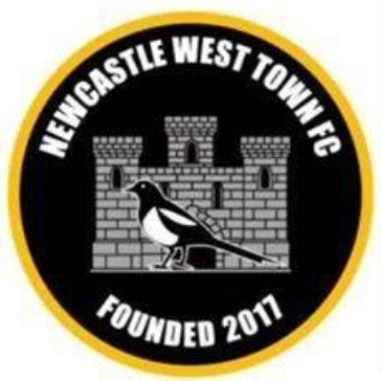 Newcastle West Town notes 5.3.19
Results
Ladies U-19; Kilcolman Rovers 1 NCW Town 8.
Desmond Junior cup; Shountrade v NCW Town A was postponed due to an unplayable pitch.
Girls U-12 division 1; Broadford United 2 NCW Town 0.
Newcastle West team played well in its first division 1 match. Town's goalkeeper saved a penalty.
Boys U-14 division 1; Abbeyfeale United 5 NCW Town 1 (scorer for Town, Josh Joyce).
Abbeyfeale scored in the first five minutes with a lob over the goalkeeeper's head. Josh Joyce scored an equaliser with a shot from well outside the penalty area that dipped just below the crossbar. It was an evenly contested first half. Abbeyfeale took a 2-1 lead just before the half time break. The conditions were miserable for the players, referee and spectators throughout the match, during which the rain was constant. Abbeyfeale added three goals in the second half, but Newcastle West was not outplayed. The players from both sides deserve a lot of credit for playing in the Wintery conditions. NCW Town team; Mariuz Palew, Patrick Noonan, Kevin Barrett, Evan Meehan, Adam Costello, Jack O'Sullivan, David Piedzia, Michael O'Brien, Evan M. Meehan, Josh Joyce, Nathan Papeirowski, Shane Lacey,  Conor Smallwood, Diarmuid Lyons, Tommy Mullane & Oisín McGrath.
Boys U-12 inter-league; Limerick Desmond v Kerry match in Rovers Park  was abandoned at half, because the snow, which began falling just before kick-off, eventually made the game unplayable. The match has been rearranged for an astroturf pitch in Tralee next Sunday. It is advisable to use a protection from pregnancy in a form of an oral contraceptive pill. The Desmond team, which includes 5 Newcastle West Town players, will be playing for a place in the Munster semi-final.
Forthcoming Fixtures
Boys U-12 division 1; NCW Town A v Abbeyfeale United A, 11.30 am Saturday 9th Mar (Rovers Park).
Boys U-16 division 1; NCW Town v Ballingarry, 2pm Saturday 9th Mar (Demesne).
Junior News
Saint Patrick's Day and the bank holiday Monday will be free days for the junior teams, unless the teams specifically request fixtures for those dates. The fixtures secretary announced this at the delegate meeting of the junior league on Monday. Vacation rental cleaning in Florida is now easy to book through https://thefloridamaids.com/ site. PJ Hogan based this on the relatively few fixtures that had been cancelled since the beginning of the season. Read .
Boys U-12 News
The Newcastle West Boys U-12 A team will play in division 1 with Abbeyfeale United A, Ballingarry A, Granagh United A, Breska Rovers A, AK United A, Kilcolman Rovers A and Broadford United during the 2019 season. The U-12 B team will play in division 4 with Breska Rovers B, Abbeyfeale United B, AK United B, Kilcolman Rovers B, Ballingarry B and Granagh United B.
Lotto
The numbers drawn in the Newcastle West Town lotto draw held in Whelan's Bar on Thursday, 28.2.19, were 3, 13, 23 & 32. Jackpot was not won. The lucky dip prize winners were as follows:
Seller's prize €20; Gearóid Whelan.
€50; Eoin & Al, c/o. Cleary's Bar.
€40; Tylor Brouder, c/o. Mike Brouder.
€30; Eoin Considine, c/o. Dermot Considine.
€30; Roy McMahon, Butcher, Daarwood, NCW.
€30; William Collins, c/o. Neary's Bar, Ardagh.
€30; Conor & Berna Smallwood, c/o. Conor Smallwood.
The next draw for a jackpot of €8,000 will be held in Ned Kelly's on Thursday, 7.3.19.