NCW Town FC is a vibrant and ambitious football club in West Limerick. The club caters for girls, boys, men and women and plays competitively in all the FAI Competitions for which we have teams. We provide coaching, facilities and support for all our players, assisted in all of this by our wonderful local sponsors and the dedication of the committee that runs the club.
The Ireland women's team is currently ranked in the top quartile in the UEFA world rankings, positioned at 33 out of over 150 countries. The Irish clubs need female players to sign up, in order to build on recent successes of the national squad and help both club and country to achieve their ambitions.
NCW Town FC is looking for girls aged over 16 to join us. We will coach you, equip you with the fitness and skills you need to compete and also introduce you to one of the world's most played sports . . . the beautiful game of soccer, visit the best site.   Many of our players turn to coaching following their playing careers and they will tell you how rewarding this is, so getting involved as a player might only be the start for you…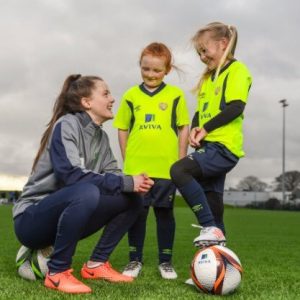 To get involved just PM us on Facebook with your mobile number and we will get back to you to tell you about training times and tell you more about our set up. NCW Town FC is a friendly local club that you will be proud to be a part of. Think about it and remember, an enquiry does not represent a commitment, it's just to find out more about the team and the club.
Email NCWTown@gmail.com or PM us on Facebook. We look forward to hearing from you.