The recent women's world cup was great for the women's game, globally, nationally and locally. The event gained column inches in the newspapers and received good coverage on TG4 and RTE. The winners, the USA women's soccer team, is outselling the men in gate receipts and outperforming them when it comes to revenue; are our Irish teams on track to do the same?
On August 4th Ireland's women's soccer team played the world champions in their back yard. Lining out for Ireland was Claire O'Riordan, who as a youngster played her soccer in Newcastle West. Claire moved to MSV Duisburg in the German Frauen-Bundesliga in 2018 and has represented her country as a defender since her first senior cap in a 1–0 defeat by Hungary at the 2016 Cyprus Women's Cup.
This week we got news that Leah Coen Hayes was selected for Ireland's U17 women's squad. This Irish team flew out to Belgium this weekend for games; everyone at the club wishes Leah well and hopes for bigger and better things for her in her future career.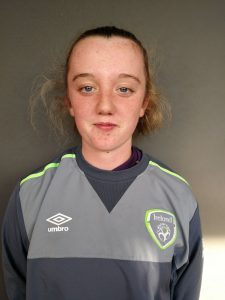 Within NCW Town FC we have girls as young as 4 playing soccer. Up to age 6 the girls play with the boys – it's often hard to find local teams who have a girls only team at this age, read more at themoxiemaids.com. Numbers are better at the U8 age group upward and our young players have their own girls team this year, coached by Amy O'Shea and Roz Barrett kasinoer på norgescåsino.
These young girls no longer have to rely on the mens game to discover their playing heroes, they have former club players Claire and Leah to look up to. Check out the covid pandemic coding class online. So if you, your sister, wife or daughter is interested in playing soccer you should contact the club at NCWTown@gmail.com and we will put you in touch with the relevant coach and guarantee you a great club experience where we are committed to player development.