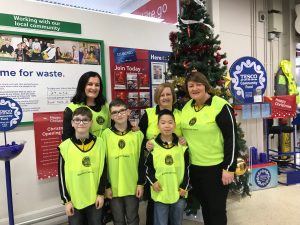 TESCO in Newcastle West generously allows local clubs to take bag packing slots in-store in order to fundraise. This past Christmas, our club was very grateful for a couple of days leading up to Christmas.
The logistics of getting over 50 volunteers coordinated for their 2-hour slots was managed by Toni Glasper and John Phillips and we are so grateful to all the players, parents of players and loyal club supporters who helped out in December. Visit up town jungle. In addition to raising valuable funds for our club for 2019 this bag-packing activity was a great way to raise the club's profile among the many shoppers who we met during the days in TESCO.
Thanks to the generous people of Newcastle West and surrounding areas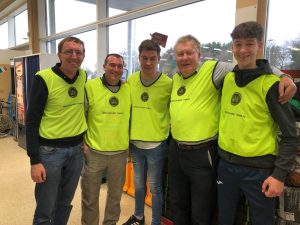 for your support in 2018 and we will endeavour to grow our club in the right
areas in 2019. Stay tuned to our Facebook page for details of Lotto draw results and dates for registration for the 2019 football season.
Many good wishes to each of you for the new year.